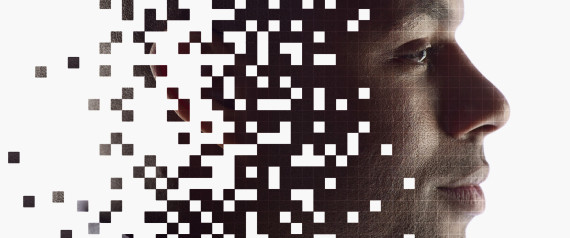 From pizza to prostheses, 3-D printers are being used to whip up all sorts of things. And now scientists are talking about "printing" out batches of people to colonize outer space.
Sounds wacky, but these guys are serious.
"Our best bet for space exploration could be printing humans, organically, on another planet," Adam Steltzner, lead engineer on NASA's Curiosity rover mission, said at a futurist conference held this month in Washington, D.C.
After all, scientists including Stephen Hawking believe our very survival depends on "escaping our fragile planet" and colonizing other planets. Of course, landing humans on other planets is no simple task. A short hop to nearby Mars could take up to 300 days and cost over $6 billion. Once we got there, if we were to hit the red planet's atmosphere at the same speed that the Curiosity rover did, our retinas would detach from our eyeballs. Yikes.
Instead, why not just seed the galaxy with tiny organisms designed to recreate our species? Here's how that might work.
Scientists already know that microbes can survive long stints in space. In fact, some scientists theorize that alien microbes hitched a ride aboard comets or meteorites and brought life to Earth.
Based on that idea, some biologists believe it's possible to send bacteria to terraform a planet — make its environment hospitable for human life. The bacteria would also be encoded with human DNA.
"It's sort of like an iPod that you send to another planet. And the bacteria can store information very densely," Gary Ruvkun, a biologist at Harvard University, told Motherboard.
Ruvkun said he believes we'll have the technology to store the human genome in bacteria within a decade or two. The trickier part is programming instructions into the bacteria that will tell them what to do once they reach their destination.
"If we could also send along assembly instructions, for the bacteria to produce an array of descendent organisms that assemble the genome segments over some time period into a human, it is a way to 'print' humans remotely," Ruvkun told The Huffington Post in an email.
Just as the human egg cell is programmed by our DNA to divide, replicate and develop into a human, so bacteria could be programmed by our DNA to do the same thing, Ruvkun explained.
"This is far beyond our ability to program bacteria," he added. "Now. But 1,000 years from now, we will be able to do it. One thousand years is a blink in a 4 billion year timescape.
Just a blink. And humans are relatively young in the vast timeline of our universe. If you let your mind run wild, you might even wonder whether weare the product of tiny bacteria someone else programmed to colonize Earth, Ruvkun said.
"Perhaps Earth was terraformed in this way," Ruvkun said in the email. "More likely, we are a big mistake and the cute little puppy dogs that should have dominated the Earth have been trumped by a glitch called humans."