Astrobiologists find that the presence of oxygen in a planet's atmosphere may not necessarily mean that life exists there.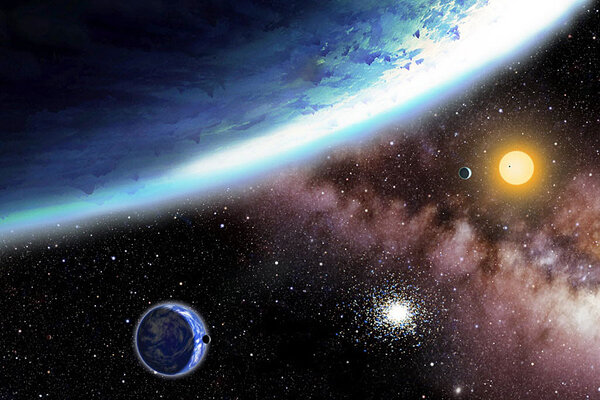 Scientists and E.T. enthusiasts may have to rethink an allegedly telltale sign that a planet has life.
The presence of oxygen, specifically O2 , in a planet's atmosphere has long been thought to be a near-certain signal that there are, or at least were, living organisms engaging in photosynthesis on the planet. But new research suggests that oxygen can exist in large quantities without being produced by living things.
A study published Thursday in Scientific Reports found that some planets could have "abiotic" oxygen, produced through a a photocatalytic reaction of titanium oxide